Top Pinterest Pins September 9th, 2012





























Read more: http://mashable.com/2012/09/09/top-10-pinterest-pins-9-9-12/
If you love LEGOs, you might have imagined building a real house from them. And with the surging popularity of 3D printers, such a dream seems well within reach. Nick Johnson, a spokesman for real estate blog Movoto, decided to find out what it would take to build a 3D-printed house.
"Given that we're due to get our own 3D printer here in the Movoto office soon, I pretty much couldn't be more excited by the possibilities the technology introduces," Johnson wrote in a company blog post. "So, with that, I thought I'd look into exactly how realistic it would be to print the components needed to build a house using one of these devices."
As it turns out, if you were to use today's 3D printing technology, you would be long dead by the time your pieces were printed. In fact, it would take 220 years, four months and 11 days for a single machine to print the 27,735 bricks required to construct a 2,500-square-foot (232 square meters), two-story house. And if you think the endeavor sounds time-costly, you should read the price tag: $332,820 in plastic alone.
Johnson based his calculations on a MakerBot Replicator 2 printer and jumbo-size bricks measuring 8 in by 3.5 in by 2.75 in (20.3 cm by 8.9 cm by 7 cm). It would take nearly three days to print a single brick, and each brick would cost about $12 in ABS material. (ABS plastic filament is a must for this project, as the alternative — PLA — would begin to melt under the heat of the sun.) You can try Johnson's calculator for yourself:
By Movoto
But industrial 3D printing experts tell a different story.
Behrokh Khoshnevis, a professor at the University of Southern California who heads the Manufacturing Engineering Graduate Program, stunned a TED Talk audience earlier this year by showing it's possible to 3D print a 2,500-square-foot house in about 20 hours. Khoshnevis called the process "Contour Crafting," which would use a gigantic 3D printer erected over the footprint of where a building will stand. The 3D printer extrudes a concrete mixture, building a house layer by layer, the same way a desktop 3D printer makes a plastic figurine.
Khoshnevis said it's the cheapest form of construction — less expensive than prefabricated housing and infinitely customizable. "Every building can be very different just by changing the design," he said. "You could execute really exotic architectural features without incurring additional costs."
Once the basic structure was completed, finish work, tiling and even painting could also be done automatically with the kind of printers used for rendering billboards, he said.
Khoshnevis is currently working with NASA to design structures suitable for living on the moon. But long before Moon colonization becomes a reality, you may be able to print your own custom home here on Earth — imagine leasing a Contour Crafting machine at your local Home Depot.
Image courtesy of Simon Farnworth
This article originally published at TechNewsDaily
here
Read more: http://mashable.com/2013/06/20/3d-print-dream-home/
10 Halloween Masks You Can Print at Home
































Read more: http://mashable.com/2013/10/28/halloween-printable-costumes/
15 Adorable Animal-Shaped iPhone Cases





















































Read more: http://mashable.com/2012/08/17/animal-shaped-iphone-cases/
For aspiring Hemingways, right now is a particularly appropriate time to shake off the writer's block and glue yourself to a keyboard, because November is National Novel Writing Month or NaNoWriMo. (No, I didn't just make that up; it's the official abbreviation.)
Signing up is simple and free at NaNoWriMo's website. Then, the race is on. The goal is for participants to write a 50,000-word novel before the clock hits midnight on Nov. 30.
For point of reference, 50,000 words is just over one word per minute for the entire month. But since we're already a few days into November, you might have some catching up to do.
The event is run by a non-profit organization in Berkeley, Calif. As explained on NaNoWriMo's website, which is a compelling work of literature in and of itself, the movement began humbly in 1999:
That first year there were 21 of us, and our July noveling binge had little to do with any ambitions we might have harbored on the literary front. Nor did it reflect any hopes we had about tapping more fully into our creative selves. No, we wanted to write novels for the same dumb reasons twentysomethings start bands. Because we wanted to make noise. Because we didn't have anything better to do. And because we thought that, as novelists, we would have an easier time getting dates than we did as non-novelists.
They must have gotten a lot of dates because the event has grown prodigiously. Last year more than 250,000 writers participated, of which nearly 39,000 finished novels. About 2,000 of the participants were grade-school students. All told, the 2011 class of NaNoWriMo logged more than 3 billion words of fiction.
To encourage writers to meet their goals, the organization provides several creative confidence boosters, such as pep talks from established novelists like Lemony Snicket. NaNoWriMo also has forums where writers can commiserate and offer support to one another.
While there are badges and banners for writers to use to spread the word about their participation, another way to do so is by tweeting.
Anyone else doing National Novel Writing Month? I wonder if I can reach my goal of writing 50,000 words about spaghetti-o's.

— Mikey Heller (@yoyorobot) November 3, 2012
Twitter is actually a big part of how the NaNoWriMo keeps people motivated to write. Using the @NaNoWordSprints handle, staff and volunteers from around the world set up "word sprints," which are periods of time ranging from five minutes to an hour when participants are prompted to write continuously.
"The sprint leader gives people warning that a sprint is about to start, tells them how long the sprint will last, and offers an optional writing challenge for those who might be a little stuck and need a suggestion for something to write about," NaNoWriMo's community liaison Sarah Mackey tells Mashable. "The focused writing time is remarkably effective, and having that virtual community writing alongside you is another great motivation."
Since there are various people all over the world leading the word sprints, they go on for about 20 hours each day.
There is already a long list of authors who have had their NaNoWriMo work published. So, whether you plan on writing about SpaghettiOs or Alphabet Soup, the time for procrastination is officially over. Brew a yourself a pot of coffee and show the world you're the next James Joyce.
Image courtesy of Nicole Lee, via Flickr
BONUS GALLERY: Twitterature: 14 Connected Authors Worth Your Follow












































Read more: http://mashable.com/2012/11/05/national-novel-writing-month/
14 Headphones Recommended For Women









































Read more: http://mashable.com/2012/08/08/headphones-for-women/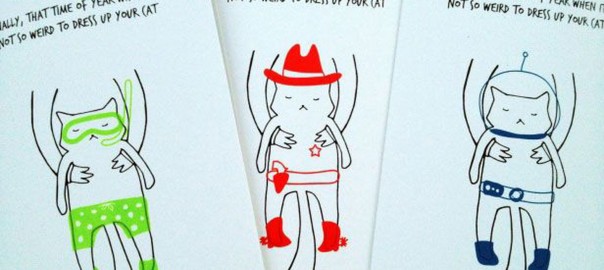 10 Ghoulishly Geeky Halloween Cards





























Read more: http://mashable.com/2012/10/18/geeky-halloween-cards/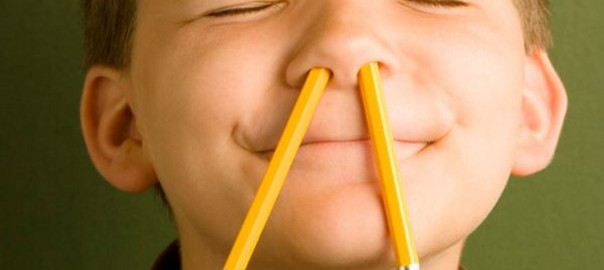 Beth Blecherman is the founder of TechMamas, a community that engages its followers in discussions on technology, social media, and consumer electronics. Follow her @TechMama and on YouTube at TechMamas.
It was one of those defining moments as a parent where I was pushed to the limit and came back smiling. One of my sons was tired after a long day at school and didn't want to do his homework, even though an important assignment was due the next day. I started out with a hug and positive reinforcement, suggesting a skateboarding break to gather his thoughts and get a second wind. Nice try, but no dice. Next, I reminded him that he earned his cell phone privileges by completing his homework. This discussion of reward and tech consequences also fell on deaf ears. Nothing was working, and I was about to lose my cool. As a last resort, I tried humor. Not juvenile "pencil up the nose" humor, but something high tech. It was at that moment that I started down the path to find tech solutions for using humor to inspire my kids to do their homework. Here are some of my favorites:
Use Funny YouTube Videos:
What I did to defuse the standoff between my son and me was use a video he had showed me a few weeks earlier. It was a song by Korean rap star Psy called "Gangham Style." Just as my son thought I was going to yell at him, I quickly whipped out my smartphone (a mom's best friend) and brought up the Psy Gangham Style video. The great thing about that video beyond the catchy tune is that it's a satire of that music genre. My son and his friends always laughed while watching the video. He was so shocked that his mom was holding up the Gangham style video and playing the music loudly that he started walking away. I followed him, increasing the volume until we both started laughing so hard we were tearing up. Tense situation abated, and my son finally said "OK, I'll do my homework". Which is good because the next step of my strategy was to threaten him with a TechMama Gangham style dance. I am not the only mom that knows the Gangham Style dance moves.  
Use Therapeutic Humor:
I also looked into other uses of humor and learning and found information online about Mary Kay Morrison, an independent consultant who works in the field of humor studies and brain health. Her website Quest For Humor helped me find ways to offer humor homework breaks including telling jokes or riddles and silly jump breaks on a yoga ball for movement. She also recommended others sites such as Funny Literacy by Steve Wilson, Jokes and Riddles for Children and Giggle Poetry. But it was the video from Therapist Kimberley Clayton Blaine that helped me realize that "children learn best when the experience is positive, that laughter relieves stress and loosens muscles."
Use Funny Apps:
Instead of nagging, I tried to shake it up when I needed to "remind" my kids to do their homework. For maximum giggles, I picked one of the funny designs from the Mouth Off app and put that over my mouth as I said "homework time."
Use Tech To Read Humorous Books:
My 4th grade twins need to read each night as part of their homework. For fun we like to read books that use humor such as Tom Angleberger's The Strange Case of The Origami Yoda. One of my twin fourth graders likes to read paper books. But I found the other would rather either read the book on the family tablet or listen to the audio book version while building Legos. I chose to do what works for each child.
While one of my favorite things to do is read with my kids, it's difficult to consistently find the time. So I am also investigating the new Immersive Reading feature of the Kindle Fire HD that offers the combination of an e-Book, professional narration and real world highlighting. Any Whispersync for Voice-ready Kindle book and any Whispersync for Voice-ready Audible book can be used for Immersion Reading on the Kindle Fire HD 8.9″, Kindle Fire HD. This would allow me to do homework with one of my sons while the other can get a good Halloween laugh while using Immersive Reading to enjoy Barbara Robinson's Best Halloween Ever.
Show Age Appropriate Funny Posts Or Photos Online As Laugh Break:
When I have writer's block, I like to visit my favorite funny sites including The Bloggess or get a laugh at Shttymom.com. While it is hard to find age appropriate humor sites for kids on the web, there are young bloggers such as Ruby Karp of Hello Giggles who are fun to follow. I find that using Bing or Google's Safe Search features help find age appropriate humor sites on the web. I also make time to watch any online humor I find before I show it to my kids to make sure it's family friendly.  When all else fails, there is always Cheezburger.com's cat pictures. The kids enjoy seeing that even cats don't like math homework.  
What age appropriate humor websites, apps or technology do you recommend? I am always looking for new laughs for my family!
Image courtesy of iStock Photo, NickS
This post is part of a series on the digital dilemmas of raising digital kids. We'd like to hear some of the parenting issues technology has raised for you. Please let us know in the comments, or on our Mashable Lifestyle Facebook page. You can also follow and tweet us @mashlifestyle.
Read more: http://mashable.com/2012/10/12/humor-homework-children/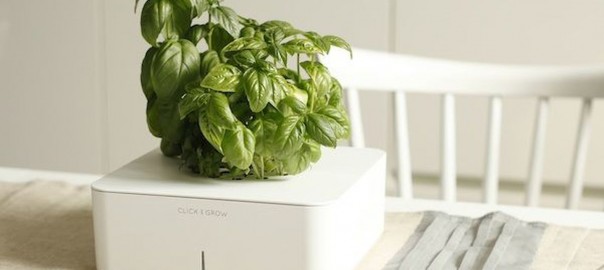 Lacking a "green thumb?" Click and Grow is for the beginner gardener. You water it once and forget about it.
The Click and Grow flower pot and plant cartridge work like a printer and toner. The pot contains electronics, sensors, batteries, a pump and a water reservoir; the cartridge contains seeds, nutrients and software (in a microchip) for growing the plant. There are currently 13 varieties of flowers and plants, and the selection is continuously growing. Right now the available selection includes painted nettle, lamb's ear, marigolds and more. You can also grow edible things such as basil, thyme, sage, tomatoes and chili peppers.
Founder Mattias Lepp tells Mashable all you have to do is add water and batteries (not in the same place) — everything else is done by the sensors and software. You'll also have to find a sunny place for your plant to sit, or at least somewhere it can absorb the sun's rays, sunshine or not.
The idea for Click and Grow began three years ago, Lepp says, while reading an article about a NASA mission in which plants were taken into space. He began fusing technology with gardening in his own backyard in Estonia to see if he could grow plants with little or no care in a harsh climate. He made several iterations of the planter and one very cold winter, he says, the device he created was able to grow tomatoes "very quickly." The company grew from there and officially launched one year ago.
Lepp said Click and Grow should also cut down on the waste that comes from single plants being purchased in plastic containers that then get thrown away. The potting container is reusable; though the cartridges need to be replaced for each new plant.
"It's just a cool device to have on your office table," he added.
The plant container costs $59 and the cartridges (with plant seeds) cost $19.99. You can buy them on the company's website or at Brookstone or Amazon.com.
There are a number of other desktop gardening pots, some that combine USB technology to make indoor gardening easier by remind you to water the plant. But Click and Grow seems to be the front-runner in terms of making gardening simple for those who forget, or don't have time, to water plants.
Check out these photos of some of the plants that can sprout from Click and Grow and tell us, is this product on your wish list?























Read more: http://mashable.com/2012/11/02/grow-a-plant-click-and-grow/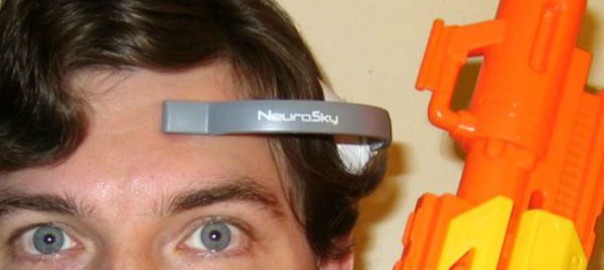 When it comes to awesome electronics, most of us simply wait for companies to create cool things and then decide whether or not a gadget is worth our hard earned cash. But thanks to open source platforms like Arduino, anyone can build some of the coolest gizmos from scratch. These are 10 of the most amazing homemade toys, appliances and gadgets that you can build in your own living room.
1. ArduPilot
Project homepage: DIY Drones
The military has thrust the idea of robotic aerial drones into the public consciousness, so it shouldn't be surprising that many home gadget gurus want one of its very own. The ArduPilot is the perfect kit for such a project, and for a relatively meager price you can turn virtually any radio-controlled plane into a surveillance tool — or simply shoot some amazing high-altitude video.
2. Electronic Pong Game
Project homepage: Arduino Pong
Pong is one of the most beloved and classic video games of all time, but chances are you've never built your own version. Arduino Pong lets you create a custom version of Pong which you can plug right into your television and enjoy for yourself. The game is very basic, but if you've ever played Pong, you know exactly what to expect. Now if only we could build our own version of Super Mario Bros…
3. Mind-Controlled Nerf Gun
Project homepage: Mindbullets
Everyone can agree than Nerf guns are awesome. But what could possibly make them even more awesome? Being able to fire the brightly-colored darts and bullets just by thinking it. The Mindbullets project lets you do exactly that, and it's just as amazing as it sounds. By combining the brainwave-sensing NeuroSky headset and some Arduino hardware, your run of the mill Nerf gun will be turned into an unstoppable, foam-dart-shooting machine.
4. Tweeting Houseplant
Project homepage: Botanicalls
Ever wish you could actively communicate with your houseplants? This Arduino kit by Botanicalls not only lets your plants speak to you, but also to the world at large. Using probes that can sense the level of moisture within a plant's pot, the hardware can send tweets letting you know the plant needs watering. If the plant gets particularly dry, a more urgent tweet will also be sent. It can even sense if the plant is being overwatered, ensuring that you're keeping your green thumb in check.
5. Turn-Signal Biking Jacket
Project homepage: Instructables
Biking is a great way to get some exercise, not to mention flex your fuel-saving muscles, but safety is always a concern when you're sharing the road with cars and trucks. This amazing Arduino-powered biking jacket lets you level the playing field when you're on the open road by embedding working turn signals right on your back. With a mobile power supply and two buttons to control the bright arrows on your back, you'll never have to worry about letting those on the road know where you're going.
6. Arduino Air Guitar
Project homepage: Instructables
We've all played a little air guitar in our times, but regardless of how cool we might think we look rocking out to our invisible instrument, we've never heard a single note played as a result. That all changes with the AIRduino guitar, a virtual guitar gadget that uses sensors on each of your fingers to play actual music as you strum the invisible strings. It's a ridiculous cool idea, and it appears to work fantastically. We only hope you don't actually need to know how to play a real guitar in order to create some excellent tunes.
This article originally published at Tecca
here
Read more: http://mashable.com/2012/09/25/diy-arduino-gadgets/